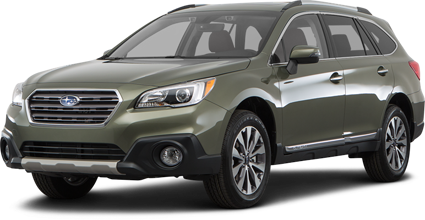 Sorry, no Outback Lease specials are available at this time. Please check back later!
Learn how you can easily benefit from Subaru Outback lease offers:
Since you essentially are renting a vehicle, you benefit from lesser monthly payments and can explore higher Subaru Outback trims you may not have been able to afford otherwise.
By exploring a Subaru Outback for its first few years, you get to reap the benefits of factory warranties, helping you save on service.
If you continue to lease, you are able to take in that new car smell every few years.
When it comes time to end your lease, you are afforded a number of opportunities to get behind the wheel of another ride without sending you into a panic.
Consider Leasing Here at Schaller Subaru
The great outdoors await for your arrival in the 2017 Subaru Outback. Cavernous, capable and charismatic, the Subaru Outback is ready to brace the elements. Keep confident against Mother Nature, but even more importantly, your budget because in addition to the Subaru Outback welcoming adventure at every turn, it is available with a lease. Relinquish your financial fears with the ability to try out a new Subaru Outback for a few years at an affordable price.
Owning an Outback with the financial confidence of a lease is made possible with our knowledgeable money gurus. Have our finance associates get you established with a promising and 100-percent customizable lease. They'll take a good look at your budget and determine what you can afford.
Considering leasing the new Subaru Outback here at Schaller Subaru, where we have an extensive Subaru Outback inventory for you to explore and potentially make yours today.
Claim Outback Lease Deal
Popular Lease Pages