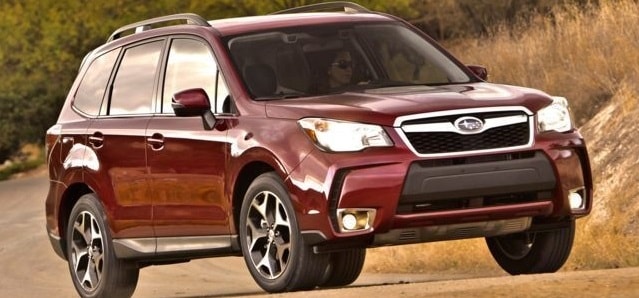 Sorry, no Forester Lease specials are available at this time. Please check back later!
Benefits of Leasing a Forester
Available here at Schaller Subaru, a Subaru Forester lease provides you with a multitude of financial and personal benefits:
Since your monthly payment includes the vehicle's use and expected depreciated only during the lease term, your monthly payments run generally low.
You get to experience that new-car smell much more frequently.
You have plenty of options come time for your lease's end.
You can minimize repair costs since most items are covered by the warranty.
Still Not Convinced A Forester Lease is Right for You?
Keep Reading
Monthly family expenses aren't cheap. Mortgage, utilities, food, clothing, health care--a once sizable paycheck dwindles rapidly once kids are involved. So when it comes to buying a vehicle, you face a troubling market reality where spacious, safety fluent and dependable rides are placed at a higher price point.
Subaru, however, believes that no family should make sacrifices for the sake of a tight budget. All families deserve the all-weather confidence, versatility, safety and genuine comfort of rides like the 2017 Subaru Forester, and although priced competitively from the get-go, Subaru alleviates financial burden even more with its Forester lease opportunities.
With a Subaru lease, you can easily squeeze a new car payment into your budget. So should your family be in need of a new ride, we encourage you to join us here in Berlin, and have our financing associates work their magic to get you established with customized, agreeable lease payments on the new Subaru Forester model of your dreams.
Claim Forester Lease Deal
Popular Lease Pages