Genuine Subaru Parts in Berlin
Serving Wallingford and Watertown and Hartford
When you need a Subaru part, there's only one place to go. Schaller Subaru's parts department carries a wide array of genuine Subaru parts. These parts, also known as Original Equipment Manufacturer parts, are the same ones used to build your vehicle. Factory parts are of the best quality, and they will help ensure that you stay safe. So, when you need to buy parts, head over to your trusted Hartford area Subaru Dealer, Schaller Subaru.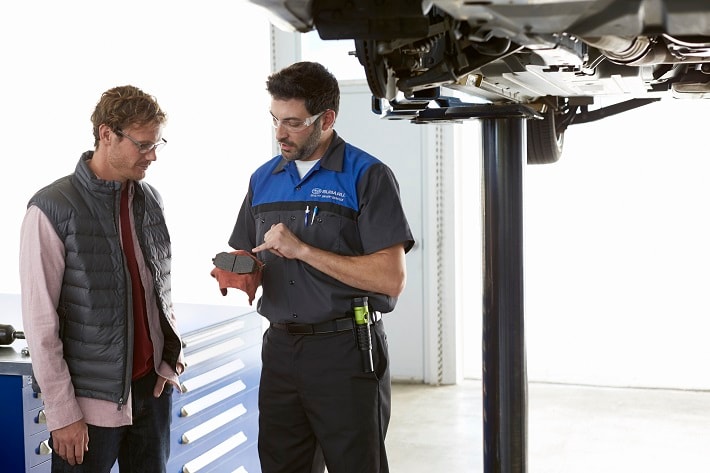 OEM Subaru Parts Department
Aftermarket parts are often not of the best quality, and their place of manufacture may be a mystery. Would you really take chances by installing these parts in your family car? At Schaller Subaru, the leading Subaru serving Wallingford and Watertown, we're the parts experts. All our parts are genuine Subaru parts, created specifically for your car.
Whether you call, stop by our dealership, or visit our website, you'll get the great service we're famous for, along with competitive prices. We have a large inventory of Subaru parts, including brakes, shocks, filters, wipers, belts and hoses, and accessories. Our expert service staff will even install your part if you need assistance.
Our parts department is the best! That's why so many people come to Schaller Subaru, the Hartford area Subaru dealer when they need parts. If you drive a Subaru Outback, Impreza, WRX or another model, we have parts for your vehicle, even if you have an older model.
Check our Subaru Parts Specials page to find out about our latest money-saving offers. If you already know which part you'd like to buy, fill out the convenient form on our website to get a price quote. Contact us if you're not sure which part is right for your vehicle. We're always happy to assist you. If your part's not in stock, we'll locate it for you and get it for you fast.