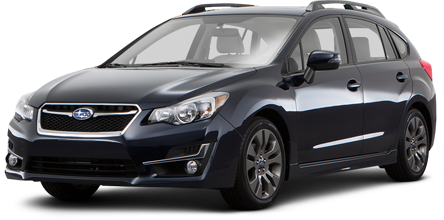 Sorry, no Impreza Lease specials are available at this time. Please check back later!
Benefits of Leasing
Available here at Schaller Subaru, a Subaru Impreza lease provides you with a multitude of benefits a loan simply fails to compete with:
You are afforded the opportunity to experience a new car every few months
You can benefit from impressive end-of-the-lease terms.
You can experience low monthly payments, since you are only paying for a portion of the Subaru Impreza's use and depreciation cost.
With extensive factory warranties, you can minimize repair costs.
Learn More About the Impreza
The 2017 Subaru Impreza is sensible, spacious and trustworthy, and though it's priced modestly, its sticker price isn't always enough to accommodate those on a budget. In order to bring your Subaru Impreza dreams into fruition, Subaru provides impressive Impreza leasing opportunities.
If you need the convenience, fuel efficiency and practicality of a hatchback or sedan but thirst the adventure-ready presentation and strong safety equipment only the iconic Japanese marque can offer, the Subaru Impreza is the way to go.  Save money by leasing it with our help at Schaller Subaru. Join us here in Berlin, where we serve the greater Hartford region, with our extensive new Subaru Impreza inventory and captivating financing opportunities. Join us to have our financing associates work their magic and get you established with a lease that best corresponds with your financial needs today.
Claim Legacy Impreza Deal
Popular Lease Pages