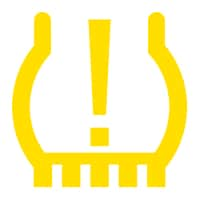 Whether on a several-hundred mile road trip or in a mad dash to beat rush hour traffic home, having the Tire Pressure Monitoring System (TPMS) light spring up on your dashboard sends your mind and heart racing: What do you do? Is something wrong with your Subaru? Are you going to make it to your destination?
Your instrument panel is full of lights indicating when something is happening--or isn't. So when the TPMS alert springs up, hysteria is warranted; after all, tires, and their proper inflation, are what keep your Subaru motoring.
Maintaining proper tire pressure is important for many reasons other than preventing a flat or tire blowout. The correct tire pressure increases rolling resistance and achieves optimal handling. Improper tire pressure, whether overinflated or deflated, place unnecessary stress on your rubber wheels.
And while you may understand that the TPMS and tire pressure are correlated, you have your share of questions about this handy Subaru feature, but fortunately, we at Schaller Subaru have the answers: